Over the past two months, the National Biodiesel Board (NBB) has announced a series of major changes in its state affairs office. On October 16, longtime Director of State Government Affairs Shelby Neal left the organization to take a position with food-waste processor and biofuel producer Darling Ingredients.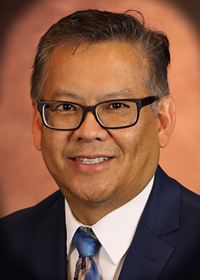 Floyd Vergara, Director of State Government Affairs, NBB
Stepping into Neal's position was Floyd Vergara, who left the California Air Resources Board (CARB) in November 2019 to help NBB open its West Coast office. During his time with CARB, Vergara was instrumental in the administration of California's Low Carbon Fuel Standard (LCFS).
Neal, in one of his final acts at NBB, signed a letter from the organization addressed to New York Governor Andrew Cuomo calling for the state to include a clean fuel standard in its next budget.
"While our West Coast presence will continue to be key in growing biodiesel and renewable diesel markets, the carbon markets blossoming on the East Coast are a tremendous opportunity for our industry moving forward," said Vergara. "I'm excited to help lead continued growth at the state level by applying our successes and lessons learned on the West Coast into all other parts of the country through this new leadership role."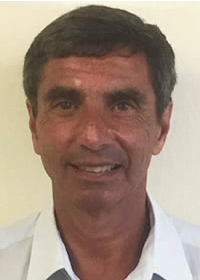 Steve Dodge, Director of State Regulatory Affairs, NBB
Exactly one month after the transition, NBB announced it was bringing onboard Steve Dodge as Director of State Regulatory Affairs. A longtime energy association figure, Dodge is perhaps best known to industry insiders for his work with the American Petroleum Institute as executive director of the New England Petroleum Council. NBB acknowledged in a press release that Dodge's work would be primarily focused in the Northeast states.
"Carbon reduction goals in the Northeast are driving significant opportunity for biodiesel and renewable diesel, with future potential on par with the West Coast market we see today," said NBB CEO Donnell Rehagen. "Key to that opportunity will be Bioheat®, the home heating market. NBB, the soybean industry, and the heating oil community have put millions of dollars into the research, market development, and education needed over the last 15-plus years. To take the next step and reach the industry goals of B50 Bioheat® by 2030 and B100 by 2050, we felt this expanded state and regional policy focus was a critical step to bolster industry efforts."
"NBB has always been a leader in fuels policy work in the Northeast and I'm excited to join the team in advancing cleaner, renewable fuels like biodiesel and renewable diesel," said Dodge. "Collaboration and coalition building with our members and key stakeholders in the region, and in close coordination with the home heating oil industry, will be key to securing support in statehouses throughout the region."
The National Biodiesel Board represents industry stakeholders across the biodiesel and renewable diesel value chain, including producers, feedstock suppliers and fuel distributors. The organization's 2020 vision statement calls for consumption to exceed six billion gallons by 2030 and grow to 15 billion gallons by 2050.
---