In recent years, publicly traded companies and privately funded institutions have come under a great deal of pressure from shareholders and advocacy groups to divest from fossil fuels. Now, it appears even oil companies themselves are beginning to follow suit. In 2020 alone, at least three major U.S. petroleum refiners have announced plans to convert oil refineries to renewable diesel production facilities.
In June, Dallas-based HollyFrontier unveiled plans to repurpose its Cheyenne, Wyoming refinery to produce approximately 90 million gallons of renewable diesel per year. This would bring the company's total renewable diesel production capacity to 200 million gallons per year.

Marathon Petroleum and Phillips 66 are two major petroleum companies planning to convert their California refineries to renewable diesel plants in the years ahead.
In August, Houston-based Phillips 66 announced similar plans for its San Francisco Refinery in Rodeo, California. If all goes according to plan, starting in 2024, the facility will produce 680 million gallons of renewable diesel, renewable gasoline and sustainable jet fuel per year. Combined with another project have already in development, Phillips 66 would produce more than 800 million gallons annually, making it one of the largest renewable fuels producers in the world.
Most recently, in October Ohio-headquartered Marathon Petroleum Corporation applied for permits to convert its Martinez, California refinery to a renewable diesel plant. If the project is approved, Marathon expects it would reach a full renewable fuels production capacity of 736 million gallons/year in 2023.
Why Renewable Diesel?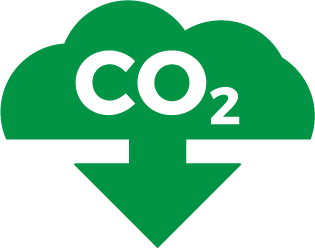 Biodiesel and renewable diesel have delivered greater emission reductions than any other energy source under the California Low Carbon Fuel Standard.
While the transition from fossil energy to renewable fuels may represent a much larger paradigm shift, several specific factors stand out as catalysts for renewable diesel's recent growth spurt.
One obvious economic driver has been renewable diesel's success under California's Low Carbon Fuel Standard (LCFS). According to the California Air Resources Board (CARB), which administers the program, biodiesel and renewable diesel have delivered the state's largest emission reductions — and therefore generated the most credits — since the LCFS began in 2011.
That two of the three facilities mentioned above are in California is not coincidental. Several of the state's biggest cities — Oakland, San Francisco, Sacramento and San Diego — exclusively use renewable diesel in their heavy-duty trucks, buses and fleet equipment.
California isn't the only market ripe for renewable diesel. Canada's Clean Fuel Standard calls for 30 million tons of emission reductions by 2030, and renewable diesel's performance to that end in California makes it a prime candidate for cutting carbon up north. However, Reuters reports that Canadian oil producers have so far been slow to adopt this alternative fuel, leaving the market open to American companies.
"This is Canada's to lose," says Advanced Biofuels Canada President Ian Thompson. "If Canada's refiners want to get left out of the game, they will dig their heels in and oppose the standard. Meanwhile, the Americans will build."
Why Now?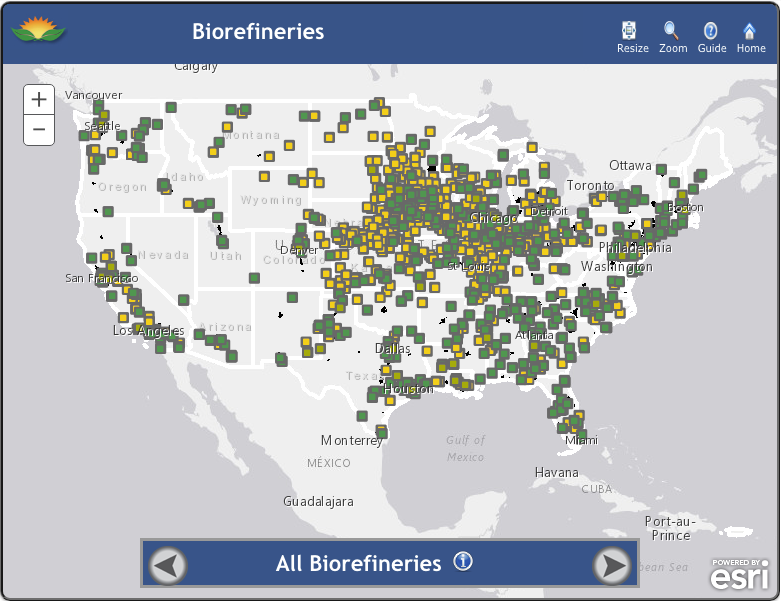 The
United States Department of Agriculture
maps hundreds of biorefineries across the U.S.
Carbon reduction and biofuel blending credits provide healthy incentives for renewable diesel investment, but it's not as if these didn't exist prior to 2020. So, why the sudden spike in interest? For an answer, readers need look no further than the economic fallout of COVID-19.
The world economy's plunge drove crude oil prices into negative territory for the first time in history. While prices have since recovered slightly, BP and other major energy industry stakeholders have suggested that we may have already seen "peak oil," meaning that production, demand and prices would never again reach the highs experienced in recent years.
Downstream, gasoline sales have certainly bounced back a little bit from when there were practically no cars on the roads, but prices are still down about 50 cents/gallon from this time last year. Jet fuel sales have been similarly weak, with fewer people traveling. However, the market for diesel and its biomass-based drop-ins — renewable diesel and biodiesel — remains relatively strong due to the need for freight vehicles to deliver essential goods and services.
Shifting from crude oil refineries and diesel fuel to biorefineries and renewable diesel allows energy companies to kill three birds with one stone: simultaneously divesting from weakening markets while taking advantage of growing demand for clean-energy and cashing in on state and federal policy incentives. These companies see the transition as a win-win-win for their shareholders, the public sector and customers.
What's Next?
Look for waves of this sea change to continue rippling downstream, with more and more retailers adopting renewable diesel, biodiesel and Bioheat® fuel as value-added clean-energy solutions.
---